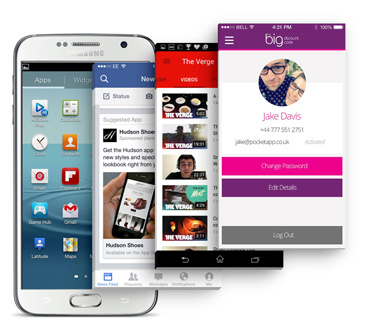 We assist our clients to appreciate the potential of rapidly evolving mobile Applications. Additionally to developing mobile Applications for Android, iPhone, iPad, Windows 10 and cross-platform integrations, ZNOTO aid clients to develop a mobile strategy and marketing plan. Our unique team permits us to attack our clients' concerns at the highest strategic level, while ensuring that all recommendations are presented in the context of real-world build costs and timelines. We then have the expertise to take the strategy through the mobile product design, development, testing and launch phases. At design and development stages no stone is left unturned to ensure that final product is user friendly and users can enjoy exceptional user experience.
Mobile Applications can also be applied in-house to streamline operations, improve efficiency and reduce operating costs. Such applications would permit real time connectivity with office, GPS tracking, real time orders and real time monitoring.
There are very few limitations on the functionality and variety of applications that can be deployed for a mobile device.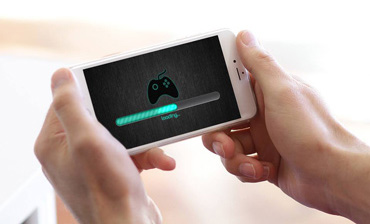 ZNOTO develops interactive games for smart phone and tablets. Our mobile game development approach can be summed up as combination of domain specialization and results driven methodologies. The group is composed of highly skilled mobile game designers, game artists, mobile game developers and game market experts. Our service does not end with launching the game. We ensure to keep regularly adding new content in order to keep users engaged and your revenue flowing.
Game Marketing
Marketing a mobile game requires specialized knowledge of the ecosystem, mobile ad networks, analytics and more. Apart from helping our clients to build engaging mobile games, ZNOTO helps clients draft and implement an effective marketing strategy. From running burst campaigns to hit the top charts in short span to acquiring targeted high paying users, our experience and in-depth knowledge of game analytics, helps deliver millions of users for your mobile game in the most cost effective way.